2021 7th International Conference on Architecture, Materials and Construction (ICAMC2021) was originally planned to be held in University of Lisbon, Portugal. Due to the impact of COVID-19 pandemic, the conference have to shift to online form. Finally it was successfully held virtually during October 27-29, 2021. Thank you all for your participation!
Conference Proceedings
ICAMC 2021 papers will be published in Springer-Lecture Notes in Civil Engineering (ISSN: 2366-2557) as a proceedings book volume.
in progress...
Conference Photos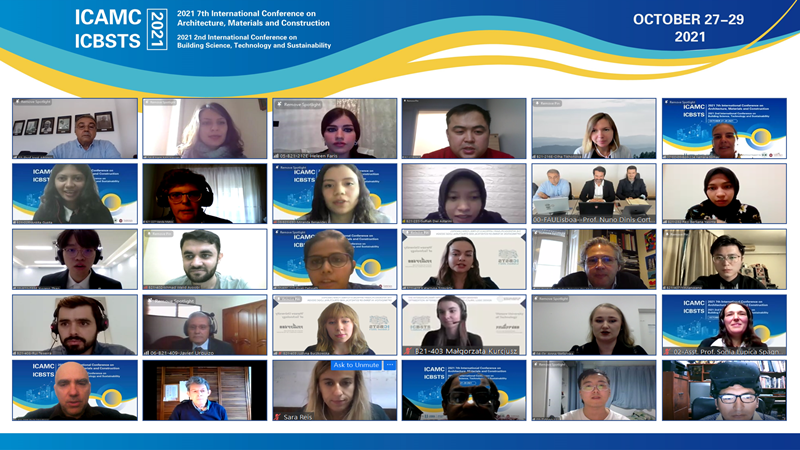 Group Photo

Conference chair-Prof. Nuno Dinis Cortiços was making opening remarks

After opening remarks, Prof. João Pedro Costa, Prof. José Afonso, Prof. Sonia Lupica Spagnolo, Dr. Anna Stefańska made their speeches