2022 8th International Conference on Architecture, Materials and Construction (ICAMC 2022) is successfully held in University of Lisbon, Portugal during October 26-28, 2022. Due to the impact of COVID-19 pandemic, some participants could not travel to Lisbon. ICAMC provided online room as well to to enable online participants listen the speeches onsite. Thank you all for your participation!
Conference Proceedings
ICAMC 2022 papers will be Materials Today: Proceedings (ISSN: 2214-7853)
in progress...
Conference Photos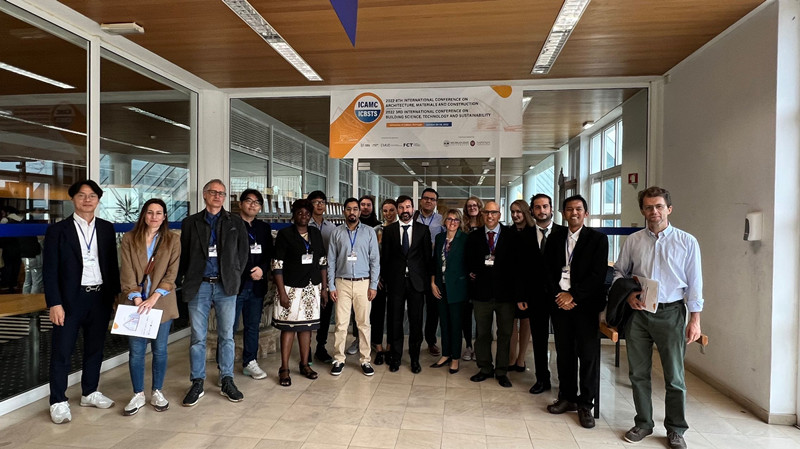 Group Photo (Onsite)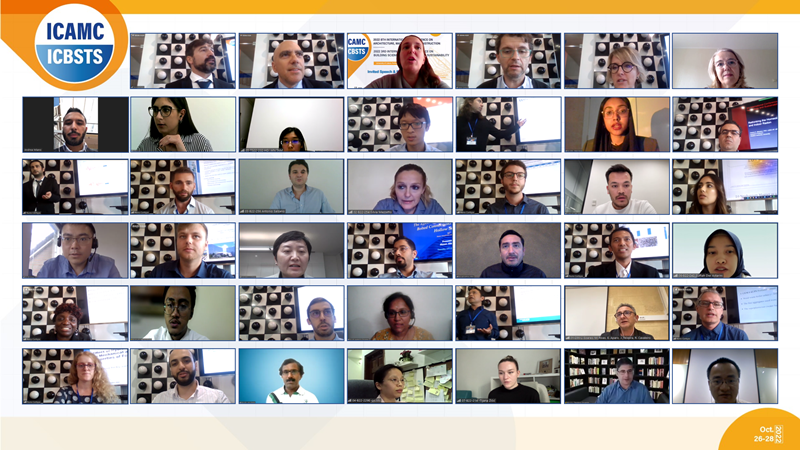 Group Photo (Online)
Best Presentation Winners
☆ Session 1
Paper Title: Sustainable Green Poly (lactic acid) (PLA) / Eggshell Powder (ESP) Nanocomposites
Authors: Mohd Bijarimi, Syaidatul Alya Azlan, M. Norazmi, Erna Normaya and MSZ Desa
Presenter: Mohd Bijarimi, Universiti Malaysia Pahang, Malaysia
☆ Session 2
Paper Title: Treatment of Recycled Rubber Crumb to Reduce Content of Hazardous Elements
Author: Jan Fořt
Presenter: Jan Fořt, Czech Technical University in Prague, Česko
☆ Session 3
Paper Title: Optimization of Photovoltaic and Wind Energy Sources Sizing for Home Requirements in Non-Interconnected Zones: A Colombian Case Study
Authors: Santiago Bernal-del Río, Riccardo Mereu, Juan Carlos Rivera and Gilberto Osorio-Gómez
Presenter: Santiago Bernal-del Río, EAFIT University, Colombia
☆ Session 4
Paper Title: Experimental Study on the Behavior of CFRP-high Strength Concrete-steel Double Skin Tubular Columns Subjected to Axial Compression
Authors: Zakir Hossain Ikhlasi and Thomas Vincent
Presenter: Zakir Hossain Ikhlasi, Flinders University, Australia
☆ Session 5
Paper Title: Hidden Flaws of Energy Efficient Refurbishment of Buildings in Brutalist Architectural Style
Authors: Tijana Jovan Zisic, Aleksandar Rajcic, Dejan Vasovic
Presenter: Tijana Jovan Zisic, University of Belgrade, Serbia
☆ Session 6
Paper Title: A Review of Research Methods on Highest and Best Use for Toll Rest Area
Authors: Alfin Ragil Budi Perkasa, Christiono Utomo and Eko Budi Santoso
Presenter: Alfin Ragil Budi Perkasa, Institut Teknologi Sepuluh Nopember, Indonesia